Nigel's Van - Volkswagon T4 Transformation
A busy couple of weeks on Nigel's van (from an old taxi). Bodywork repaired and prepped then a grey undercoat to ensure the paint goes on evenly and without shade differences. Then 3 coats of a Mercedes metallic green base coat followed by 4 coats of clear lacquer, a body kit and a new set of wheels and the transformation is complete. A turbo conversion, alarm, central-locking and electric windows fitted before we unveiled it to the happy customer.
The Show Car - 1964 Karmann Ghia​
So, this will be the new show car... We may need a little help from the family, but as you see we have the man power! This 1964 Karmann Ghia needs a lot of TLC but, for what we have in store for it, I couldn't warrant finding a complete one. This will be a mild custom job but with major unseen modifications, giving us hopefully a one-in-the-world car. Watch this space for updates as we progress through the year. As with any of these builds, we will have good and bad weeks but I can't wait to see and drive this car; it's been a dream for too many years now!!!!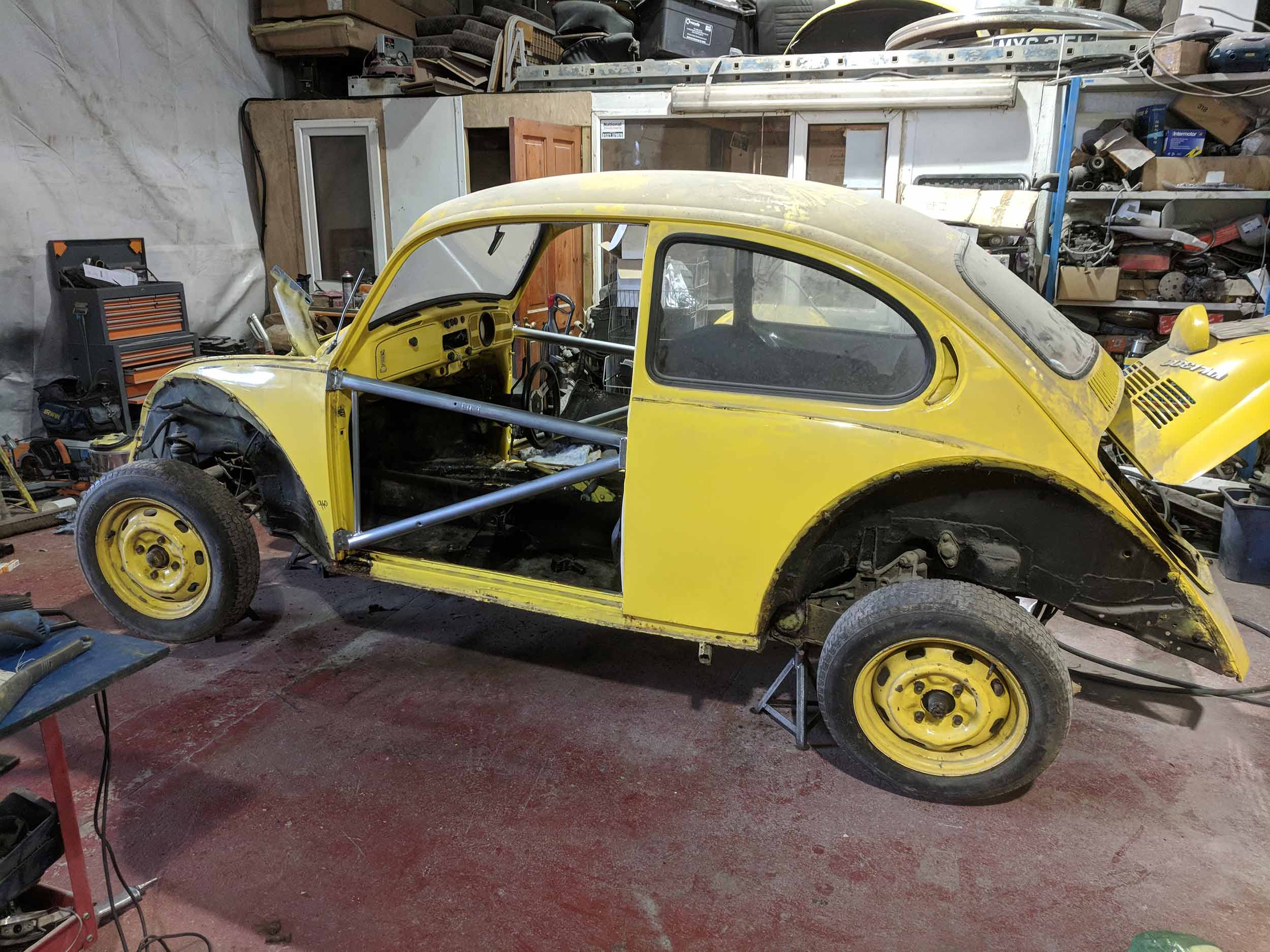 Volkswagen Beetle Restoration​
Here's a VW beetle restoration we're doing at present. Week one was strip and investigate, lots of work to the bottom 6", so we start with the pans. Pete's made some body supports that are bolted to the door A and B pillars and then we un-bolt and cut (as someone has welded the body to the floor) the main body from the chassis. Pete then works his magic on cleaning the main tunnel and cutting off the old floor pans followed by new pans and rust prevention keep watching for further updates!

General Maintenance & Repair Garage
Phone: 01837 682 678 | Email: info@airfieldgarage.com